Tradition and craftsmanship of historical peasant wear.
The soft, cooling touch of cotton and linen, the freshness of a summer meadow at dusk. Wind in your hair and morning dew on your toes. Each piece is a verse, becoming poetry once combined. The collection only comes alive when worn and its wearers are the heroines of Nebare's poetry.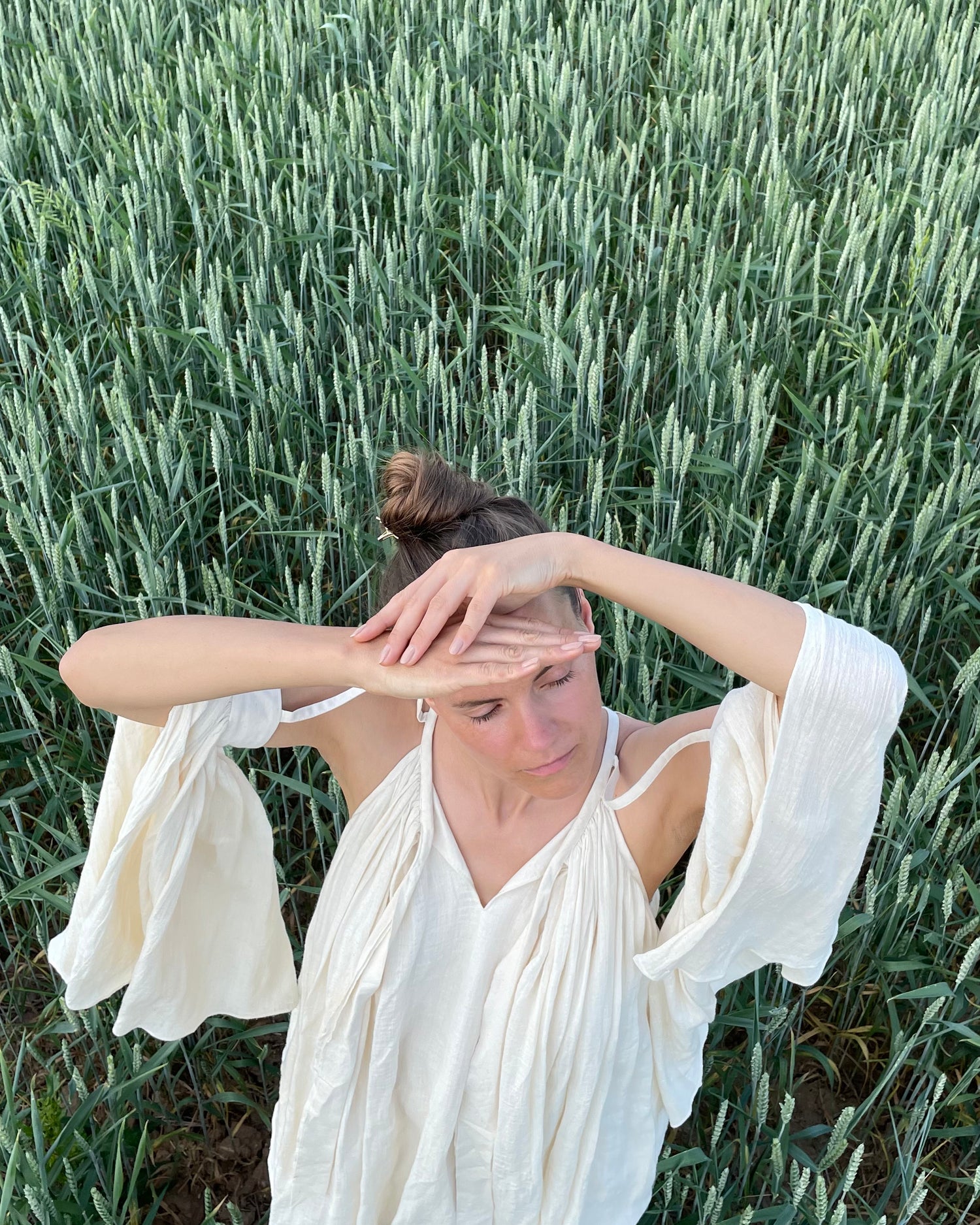 Guna Nebare
Guna Nebare creates exquisite designs that are made to celebrate life; her main inspiration is simplicity of peasant-wear and the historic tradition of clothing craftsmanship.
About us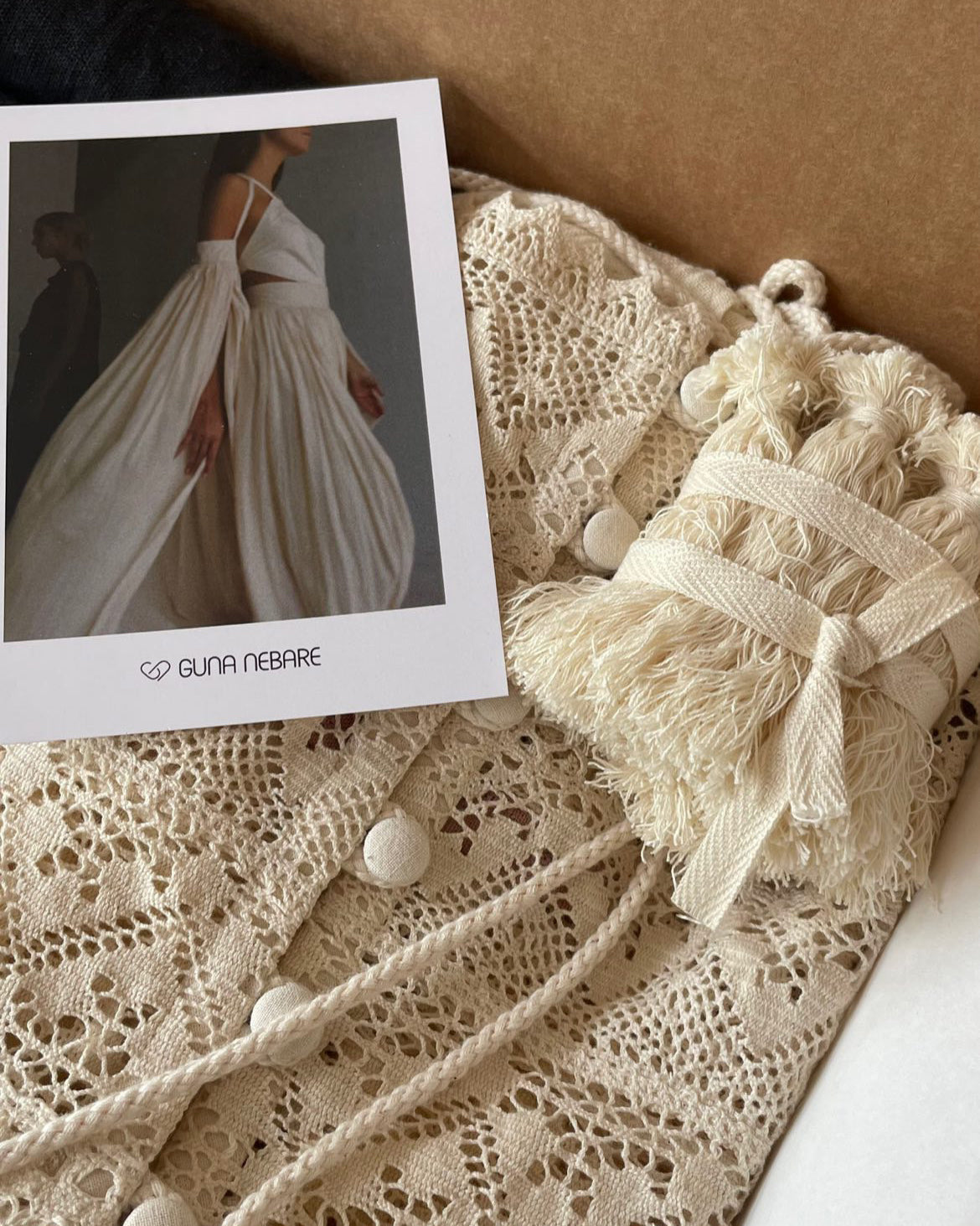 Made-to-order
To avoid overproduction and keep the ideals of slow fashion at our core, all products are made-to-order by our in-house team of seamstresses. This leads to longer shipping times, however, we are happy to make special accommodations if you have a last-minute request.
Learn more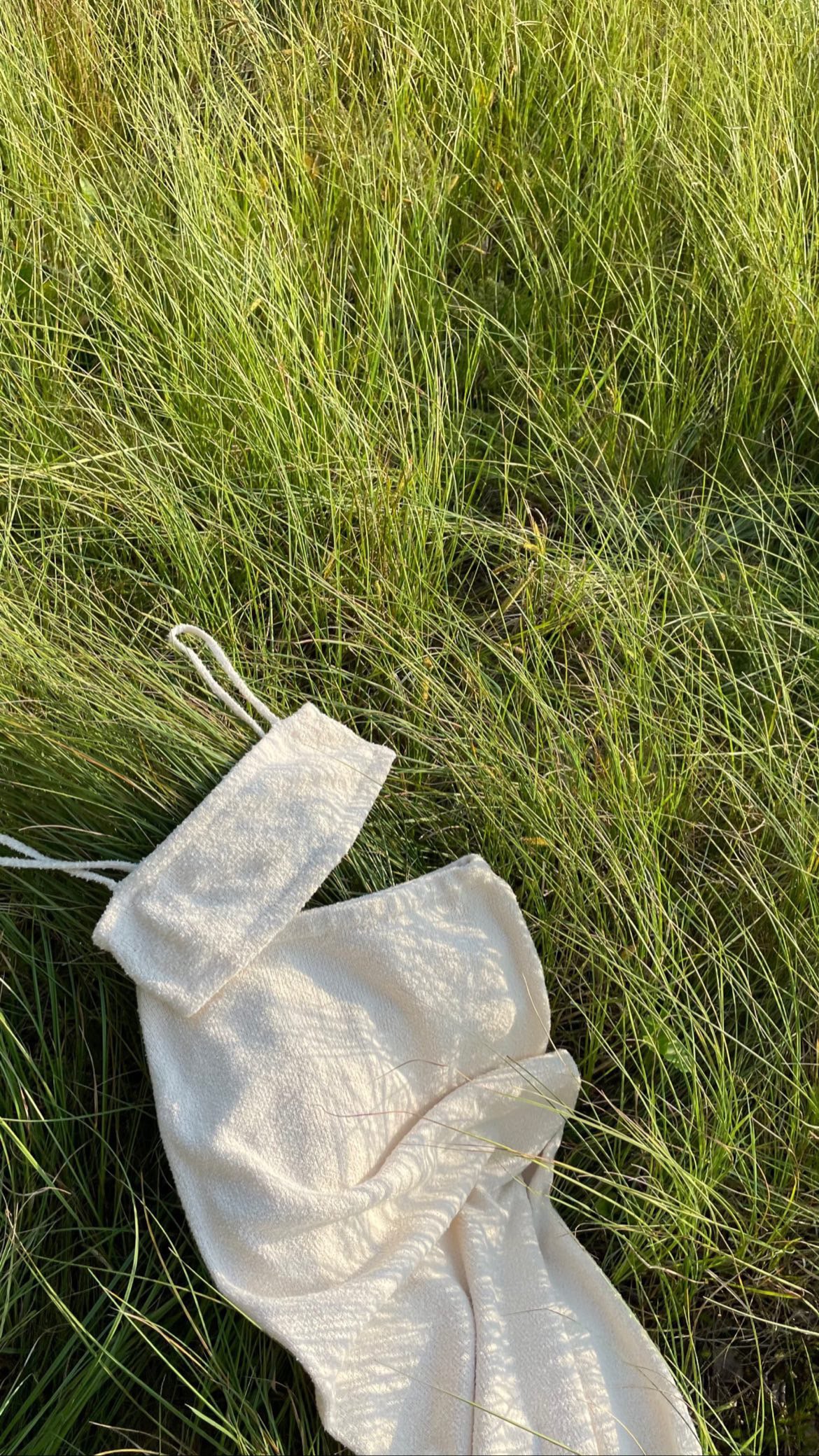 Sustainability
All materials used in Guna Nebare production are natural and (where possible) organic. We are working towards developing fully compostable collections - so that at the end of the product's lifecycle it enriches the soil instead of polluting it.  
Learn more